Athlete honor society welcomes 7 from XU's new chapter
Ed Cassiere 04/12/11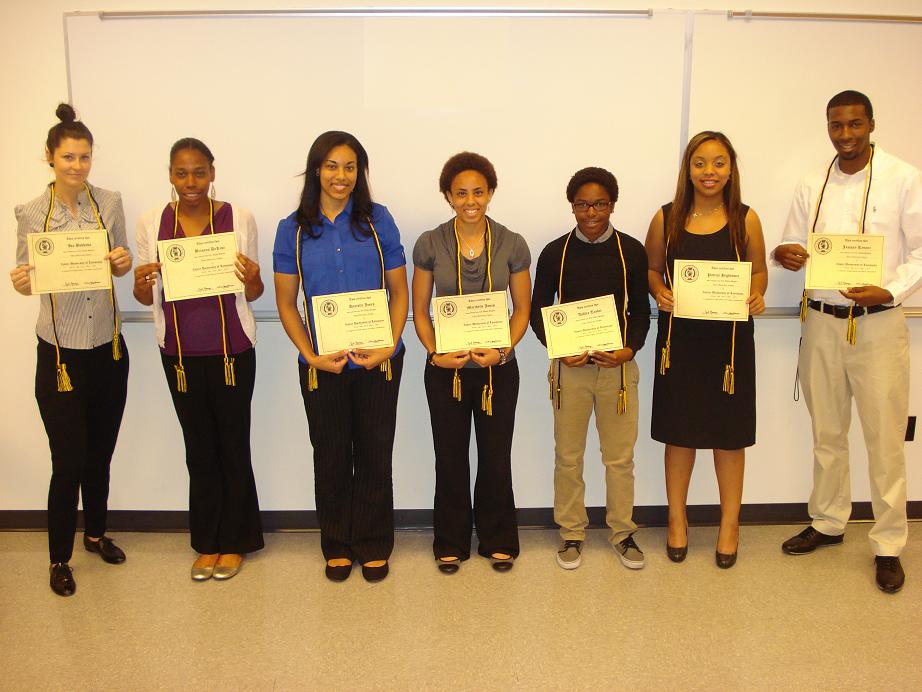 NEW ORLEANS — Seven from Xavier University of Louisiana — Iva Bobkova, Brianna Dekine, Patrice Hightower, Danielle Jones, Marchelle Jones, Jamaan Kenner and Ashley Taylor — became XU's first members of the Chi Alpha Sigma National College Athlete Honor Society on Tuesday.

The organization recognizes outstanding academic achievement by intercollegiate varsity letter winners. Members must have junior academic standing and a minimum cumulative 3.4 grade-point average.

Bobkova (women's volleyball) is from Brno, Czech Republic, and a graduate of Ludvika Danka and New Mexico Military Institute. Dekine (women's cross country)

is from Culver City, Calif., and a graduate of Culver City High School. Hightower (women's volleyball) is from New Orleans and a graduate of McGehee School. Danielle Jones (volleyball in 2010, women's basketball from 2007-10) and her sister Marchelle (women's basketball) are from Baton Rouge, La., and graduates of Episcopal High School. Kenner (men's basketball) is from LaPlace, La., and a graduate of East St. John High School. Taylor (women's cross country) is from LaPlace and a graduate of New Orleans' Cabrini High School.