WSSU'S TONIA WALKER APPOINTED TO NCAA DIVISION II MEMBERSHIP COMMITTEE Kevin Manns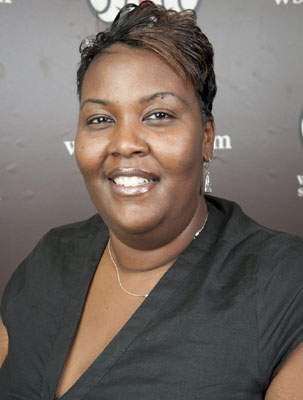 WINSTON-SALEM, NC -- Winston-Salem State University Associate Director of Athletics and Senior Women's Administrator, Tonia Walker, has been appointed as a member of the NCAA Division II Membership Committee.
The NCAA Division II Membership Committee is comprised of nine members who hail from schools across the country. Committee members are required to attend multiple meetings each year where they review and consider issues pertaining to the Division II membership requirements and compliance issues, as well as educate provisional and reclassifying members.
Mrs. Walker's term of service on the committee will begin September 01, 2012, and will continue through September 01
The NCAA governance structure is made up of more than 125 committees. In August 1997, restructuring allowed greater autonomy for each division and more control by chancellors and presidents. Under restructuring, athletics administrators play a primary role in the maintenance of college sports, and in most instances in developing legislation that the chancellors and presidents then consider for each division and the Association.
"I'm extremely humbled and excited to have the opportunity to serve on the NCAA Division II Membership Committee. Having been a part of the athletic administration which led Winston-Salem State University through its Division II reclassification, I certainly believe that my experiences will be helpful and insightful to this endeavor. I look forward to the opportunity of representing both WSSU and the Central Intercollegiate Athletic Association and take very seriously the expected contributions that come with serving as part of this esteemed group."
Tonia Walker has been an integral part of the Winston-Salem State University Department of Athletics for more than a decade and has occupied nearly every administrative position within the department including spending nearly a year as the Interim Director of Athletics. Walker assumed the role of Interim Director of Athletics on February, 9, 2009 and served the head of the WSSU Department of Athletics for the better part of 11 months before returning to her role as the Associate Director of Athletics in January of 2010 following the installation of new Director of Athletics, Bill Hayes.
In addition to her duties as the Rams' Associate Director of Athletics she also serves as the Senior Woman Administrator, a role that she has occupied for eight years. She has been a member of the WSSU Athletics staff since August of 2000 and is in her 12th year of service to Winston-Salem State University, making her the most senior administrator in the WSSU Athletic Department.
Originally serving as both the Assistant Director of Athletics and head volleyball coach, Walker resigned her duties as WSSU's head volleyball coach in 2002 to focus on her administrative role en route to moving to the position of Associate Director of Athletics
She is responsible for the internal operations of the athletic department and has been instrumental in fundraising efforts, the implementation of CHAMPS/Lifeskills programming, the Rams Leadership Academy, SAAC initiatives, and new opportunities and exposure and development for athletic staff and student-athletes
An integral figure in the university's transition from NCAA Division II to Division I (Football Championship Subdivision) status she brings a wealth of knowledge of intercollegiate athletics to the University. Walker came to WSSU from the Central Intercollegiate Athletic Association (CIAA) head office where she began her career in 1993
Named the 2003-04 and 2005-06 CIAA Senior Woman Administrator of the Year, Tonia was one of eight participants around the country selected for the NCAA Fellows Leadership Development Program. The extensive 18-month program from which Walker graduated in May of 2006 serves to enhance the employment and leadership opportunities for minorities and women at the senior management level of intercollegiate athletics administration.
She is currently a member of the National Association of Collegiate Women Athletic Administrators (NACWAA) and Minority Opportunities Athletic Association as well as the Black College Coaches and Administrators Association.
Tonia attended Hampton University as a two-sport athlete, playing basketball and softball. In December of 1993, she graduated with honors, receiving a B.A. degree in speech and language disorders and went on to attain a M.S. in sports management from Old Dominion University in 1998. She looks to pursue her Ph.D. in the very near future as well as continue to help lead the WSSU Department of Athletics to greater heights.
Walker is married to Wayne Walker, Sr. of Petersburg, Va., a former Hampton University football player. They have two children, Daijah and Wayne, Jr.
---