XU women's tennis, volleyball are NAIA Scholar-Teams by Ed Cassiere
NEW ORLEANS -- High grade-point averages by two Xavier University of Louisiana's women's teams -- volleyball and tennis -- have earned them NAIA Scholar-Team awards for the 2013-14 academic year.
This is the first time that Xavier has been honored. The NAIA announced the awards Tuesday.
The Gold Nuggets compiled a 3.11 team GPA in volleyball and a 3.00 GPA in tennis.
For a team to be considered for the NAIA Scholar-Team award, it must have a minimum 3.0 GPA on a 4.0 scale as defined by the institution. The team GPA includes all eligible varsity student-athletes.
"Being named an NAIA Scholar-Team is a tremendous honor for our women's tennis and volleyball teams and a fitting reward for their hard work in the classroom," said Jason Horn, XU director of athletics and recreation.
Both XU teams qualified for NAIA National Championships this past season. Volleyball was 26-8 and won Gulf Coast Athletic Conference regular-season and tournament championships. Tennis was 17-7, won the NAIA Unaffiliated Group 2 Tournament, ranked No. 1 twice in the coaches poll and advanced to the national semifinals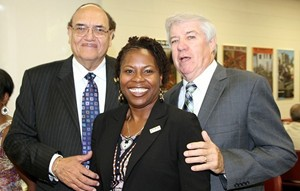 VUU Bestows Lifetime Achievement Award to Dave Robbins
7/18/2014 | Men's Basketball
On a night which saw six former NBA players in attendance, Virginia Union University bestowed former men's basketball coach with the Lifetime Achievement Coaching Award in a ceremony held on Thursday, July 17, in the Henderson Center on the VUU campus in Richmond, Va.
The proceeds from the event will establish a scholarship in the name of Robbins, who coached for 30 years at Virginia Union and who won three national championships (1980, 1992 and 2005).
Former VUU greats Ben Wallace, Charles Oakley, A.J. English, Terry Davis, Keith Valentine, Derrick Johnson, Luqman Jaaber as well as CIAA Commissioner Jacqie McWilliams shared stories and memories of their time spent with Coach Robbins at VUU.
Dr. Benjamin Royal donated $50,000 to help establish the endowment for the scholarship.
Coach Robbins garnered a career record of 713 wins, an average of 24 wins per season over his 30 years of coaching at VUU. In addition to the three national championships, Robbins also guided the Panthers to 14 CIAA Championships.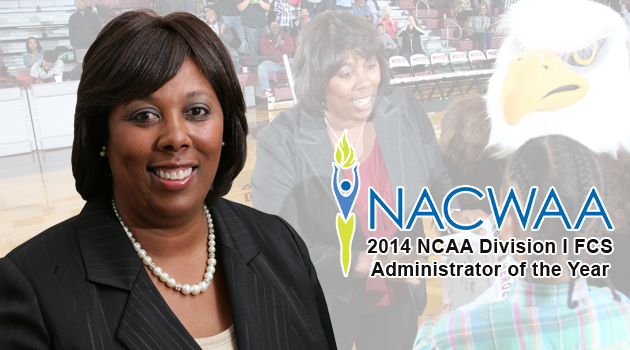 NCCU ATHLETICS DIRECTOR WICKER-McCREE EARNS NACWAA ADMINISTRATOR OF THE YEAR AWARD
KANSAS CITY, Mo. — The National Association of Collegiate Women Athletics Administrators (NACWAA) has announced North Carolina Central University Director of Athletics Dr. Ingrid Wicker-McCree as the recipient of its 2014 NCAA Division I FCS Administrator of the Year Award.
A native of Durham, N.C., who is now in her 20th year at NCCU, Wicker-McCree was named the University's first permanent female Director of Athletics in 2008 and has successfully transitioned NCCU from NCAA Division II to NCAA Division I FCS.
She will receive the award on Oct. 14 in Louisville, Ky., at the 2014 Administrator of the Year Luncheon in conjunction with the 35th Annual NACWAA National Convention. The Administrator of the Year Award is presented annually to NACWAA members for significant contributions made as athletics administrators.
"I am absolutely honored and thrilled about receiving this prestigious award," said Wicker-McCree. "It is humbling to be recognized by your peers and the National Association of College Women Athletics Administrators (NACWAA) is a phenomenal organization of supportive women and men that serves as a vehicle to empower women to excel in the field of college athletics. I have a fantastic support group of family, friends and co-workers who allow me to make a difference in the lives of our student-athletes, and I look forward to continue serving our students and student-athletes in enhancing their experiences at NCCU."
GCAC champion Nuggets announce signing of 3 more by Ed Cassiere July 16, 2014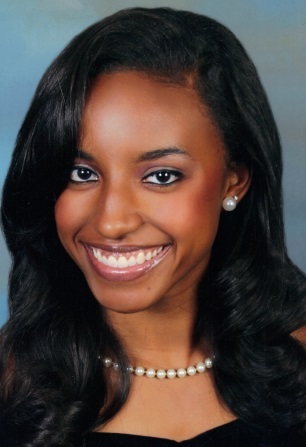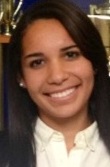 NEW ORLEANS — Xavier University of Louisiana announced Wednesday the signing of three more for women's track and field. Joining the Gold Nuggets will be Clarke Allen of Mendenhall, Miss., and Mendenhall High School, Drew Chatters of Lake Charles, La., and St. Louis Catholic High School, and Tyler Row of Baton Rouge, La., and St. Michael the Archangel High School.
Four have signed with coach Joseph Moses' XU women for 2014-15.
Allen was a member of Mendenhall's Class 4A state-champion 800-meter relay teams this year and in 2013. Both times the Lady Tigers set 4A meet records in that event. Allen placed fifth in the 400 at the state meet this year, and she won several district and regional championships for Mendenhall. Her best marks include 12.80 seconds in the 100, 26.55 in the 200, 59.76 in the 400 and 33 feet, 8 inches in the triple jump.
Chatters was a three-sport standout at St. Louis. In track and field she was the Class 3A state champion in the javelin in 2012, and in 2013 she was a member of the Lady Saints' 1,600 relay team which won the 4A championship. Her best throw in the javelin was 131-2 in a second-place finish at the 3A state meet this year.

Chatters helped St. Louis win the 4A state championship in 2013 and the 3A title this year. She was all-district in volleyball and soccer and helped St. Louis reach the state semifinals two times apiece in those sports.

Chatters has two older sisters who attended Xavier. Jodi Chatters was a Gold Nuggets volleyball standout in 2012 and 2013, and Cydney graduated from XU in May. Chatters' mother, aunt and uncle are XU alumni.

Row qualified for the Class 4A outdoor state meet four consecutive years and posted eight top-4 finishes, three apiece in 2012 and 2013. She was a state runner-up in the 100 hurdles this year, the 300 hurdles in 2012 and the 1,600 relay in 2012 and 2013. She was a district champion in the 100 hurdles four consecutive years.

Row placed third this year in the 60 hurdles at the Division I state indoor meet. As a member of the United Southern Express Track Club, Row was All-America in the 100 hurdles and the pentathlon in 2011.

Row's best times are 14.94 in the 100 hurdles, 45.16 in the 300 hurdles and 12.50 in the 100.

Like Chatters, Row has several XU connections. Her mother, an uncles and two cousins attended the university.

Allen, Chatters and Row will be biology/pre-medical majors at Xavier. Allen was Mendenhall's class valedictorian.

The Nuggets' previously announced signee was Carlie Calais, a distance and middle-distance runner from Breaux Bridge, La.